We are Vince K. Di Dato, an expert in sustainability, strategic design and solutions for crises & emergencies, and Silvia Marongiu, and expert in medicine, pharmacology, plants, and human interconnections.
The first idea of what would have been later on Xerdan was born in 2013, having a steaming cup of tea in front of the beauty of the Alps peaks. The glacier in front of us had lost two third of its ice since when Vince, as a teenager used to climb on it. Vince worked in design ans sustainability for many years, since the late '80s, and traveled through many countries during major environmental, social, and war crises. All seemed to have the same roots: humanity reached a point in which it must take action in making a substantial step toward a more conscious and more integrated way to live, in terms of environment, society, economy, and culture. Or soon we would have met a greater emergency involving our own survival as the human race.
It was summer but our friend, in southern Italy, near the sea, were wearing blankets to enjoy their gardens - instead of wearing swimsuits on the beaches. They were missing the sweetness of the seasoning fruits because the trees had blossomed too soon, trusting a spring that was not truly coming. Their places were cold, but the soil was split by drought. A message from a friend of ours arrived, showing a poinsettia plat blooming in summer instead of waiting for Christmas Time. Insects were not thriving, few birds were singing; plants animals, and water were yelling the unbalance of the climate, while nobody seemed to take care of that, even if we had no water for the fields in a cold summer, and the glaciers had been already begun to disappear. 
We were talking about how, after the First and Second World War, or the Cold War, our Planet was experiencing a new and major challenge, and we - as humans - are part of the Earth. The climate is changing: places known for their droughtiness are ravage by floods, and vice versa. Millions of people from many countries are migrating to new lands, seeking for survival and escaping violence. Different cultures are meeting, sometimes for the first time, sharing their everyday experiences, and their way of living, sometimes so fast that the fear of "others" is leading to unpredictable, dangerous reactions. People are losing their homes, while other people are hunting for new homes, or others are defending their homes. Economy and conflicts are more and more often, more than in the past and on a bigger, unprecedented scale bound together in extreme events. We spent years, before, to study a strategy, a way, to answer the systemic problems and the global crises. We studied with different Native cultures all around the world and passed through experiences in different professional fields, before having, at that point, in that afternoon of 2013, the embryo of what we now know as the X_Sphere©Multidimensional Matrix. A powerful tool derived from a thousand years old knowledge whose legacy comes from the teachings of the ancient Zero Chiefs of the Mayan Tradition.
The whole situation was resounding to us as a call to action: we realized that we had to do something stronger than ever, to support our Family - and "Family" means more than the biological one - evolve a more sustainable, safer way to live, and to promote synergetic actions. Xerdan, then and finally, is born in 2015 to make possible the impossible within the beauty of nature: to prepare women, men, and their own families to be able to respond to any kind situation - from the unexpected, and easier to the worst and more difficult ones. We wanted our Human Family to find a better way to live and thrive, instead of being fearful and dying for all the cahnges incoming around us.
We now invite You to be part of our large Family.

XERDAN: (pron. "Sh'rdan") it's another form for "Sherdan" (or "Sherden" or "Shardana"). The name originally indicated the people of Sardinia and the Mediterranean Sea, being part of the "Sea People". Naturally it was the same people that was also in Malta at the same time. The most ancient document that mention the name Šrdn/Srdn-w, is the Amarna Tablets, discovered in the ancient capital city of the Pharaoh Akhenaton, in Ancient Egypt. The "Sea People" was a confederation that ruled the Mediterranean at the end of the Bronze Age.
---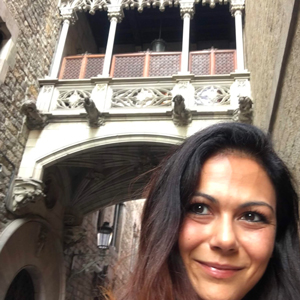 Valentina Simula
Urban Planner